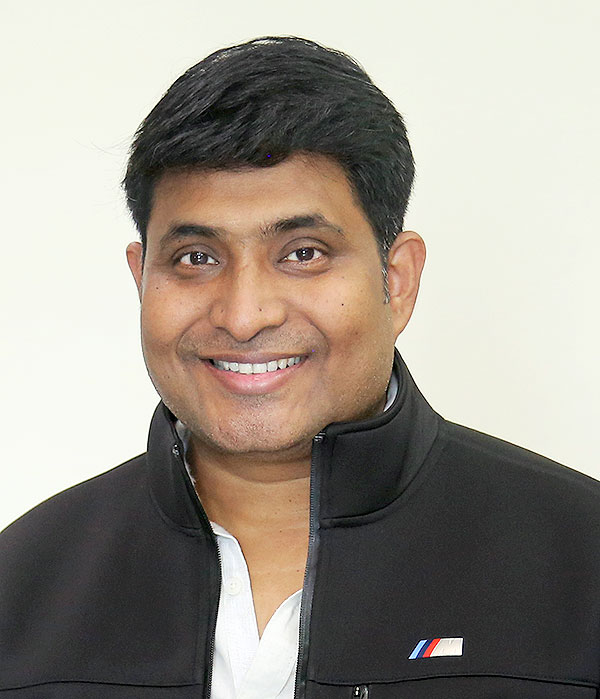 Dr. Satya Prakash Choudhary
M.M.H., M.H.M., B.D.S., Dip. Yoga., C.C.H.
Master of Mental Health ( New South Wales Institute of Psychiatry , Australia ),
Master of Health Management ( University of Wollongong , Australia ) ,
Bachelor of Dental Surgery ( Dr. M.G.R. Medical University, Chennai ),
Cert. Family therapy, Cert. Clinical Hypnotherapy ( Australia )
An alumnus of the New South Wales Institute of Psychiatry, University of Wollongong and Dr. M.G.R Medical University, Dr. Satya has the unique advantage of a rare multi-disciplinary background and experience. Extensive studies (about 25 years of ongoing training/studies) in the medical model (both conventional and alternative), Counseling/ Psychotherapy, Family & Organizational systems, Management and Spirituality, are complemented by practical experience gained through one-to-one interactions in both the clinical and corporate fields. Dr. Satya Prakash provides clinical supervision/training to other clinicians interested in non-pharmacological interventions for mental health and wellness.
A dual citizen of Australia and India , Dr. Satya Prakash has traveled widely and is sensitive to multi-cultural influences in his practice. His versatility and erudition often involves him in projects that require a multi-disciplinary approach spanning across different fields. Current interests include Mental Health, Leadership & Management, Human Potential, Spirituality, Art and Filmmaking.
Dr. Satya Prakash Choudhary

Artist, Writer, Composer, Filmmaker, Psychotherapist, Dental Surgeon
Satya Prakash Choudhary is an Australian citizen of Indian origin. He has a multidisciplinary background that combines Dental Surgery, Clinical Psychology and Classical Studies. Seeking creative endeavors alongside academics, he wrote, directed and acted in many plays throughout his student days. Alongside a successful clinical career he kept his creative interests alive over the years by enrolling in various courses and groups at places such as the Australian Film Television Radio School, Central St. Martins and University of Cambridge Institute of Continuing Education. His personal quest for self-expression has taken him from writing, painting and composing music to finally culminating in filmmaking. The Last Koan is Satya's debut feature film. Satya has also done the Sound Design and Music for the film.


READ MORE.....